Further Tax Increases Despite Election Promises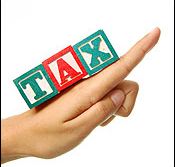 Following on from the revalation that the country will return a fiscal deficit of 8% for 2011, increasing from 6% on 2010, the new Partido Popular government will now introduce an increased level of taxes as of next year, contrary to their pre-election promises.
The Government said how the rise was necessary as the previous administration had not stated the full extend of the current deficit, and as a result the government has been forced into making further reaching measures on top of the already announced cuts to public spending. The government had projected 16.5 Million Euros in savings to achieve a revised deficit target of 4.4% of GDP in 2012.
However, the latest announcement of a shortfall of 2% of Gross Domestic Product - equal to 20 Billion Euros - has forced crisis measures that look likely to lengthen the recession that the country is experiencing.
The government has announced a number of tax increases starting 2012, to an estimated value of 6.2 Billion Euros per year. These range from a 0.75% increase on income tax (for those earning less than 9,500 Euros per year) to a 7% increase for those earning in excess of 300'000 Euros per year.
Income gained from savings will also be taxed at a higher amount, with those having savings of 6'000 Euros of more being taxed at the rate of 2% - with a rate of 4% on savings between 6 - 24'000 Euros, rising to 6% for higher amounts.
Despite this news, the government has informed the public that this could result in the recession being prolonged.