IMF Throw Spanner Into Spanish Prime Minister Rajoy's Defecit Woes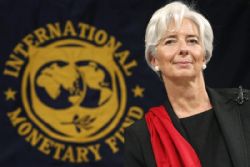 The IMF have dealt a deadly blow to confidence in the ailing peninsula's deficit targets by suggesting the country should do more to cut the deficit in its budget, an IMF report has suggested.
Spain's deficit target for 2012 is approximately 5.3% of GDP, however the IMF have said this target is "Very ambitious" further ebbing away at confidence and stirring mixed emotions with ministers, bond markets and the public.
The IMF have stated that Spain needs to do more and believe the government should increase VAT (or IVA as it is known in Spain) to around 20 or 21%.
Retailers and industry have slammed the notion as unrealistic for growth as hard hit Spaniards head for the hills with their wallets. Already, growth in Spain is at an all time low and everyone agrees that raising taxes will only deter shoppers even more.
Bar owner Josť Manuel told Tumbit.com "it is ridiculous to believe that raising taxes now, will solve the financial crisis in Spain". Already he has seen his customers diminish as they choose to save money. In 2010, Spain introduced a blanket No Smoking law which hit bars and restaurants hard.
"Smokers were our life line" said Josť. "Whilst the non-smokers have their victory, where are the non-smokers?". "They don't come to the bar and certainly do not buy anything ever!". He continued "Raising taxes to fix the economy is a double standard". "They raise tax on tobacco to deter smokers from smoking, so surely raising taxes on goods and services will simply deter shoppers from buying".
To further infuriate the public, the IMF are suggesting the government should cut public sector workers pay. Rajoy has so far resisted a reduction in pay but has frozen it after the previous administration cut public sector pay by 5%.
On Friday, the Bank of Spain issued a report which said the country's debt load stands at around 72% of GDP which includes and central, regional and local debt in the calculation.
Already struggling to calm the markets and restore confidence, Mariano Rajoy may have little options open to him and go with the IMF recommendations.
Have your say! Could you do better with this situation? Make your comments below....