Investigation into salaries of rescued Bank's Executives launched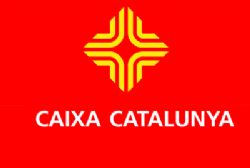 The Attorney's Office in Barcelona has begun an investigation into the extravagant salaries of executives at CatalunyaCaixa, the Catalan Bank that was nationalized following last year's stress tests.
A statement from the Attorney General said how the lender "required public aid from the state," and that as such the public prosecutor will investigate whether these wages are being paid with public money.
Attorney Fernando Maldonado's investigation is focusing on the salaries and pensions recieved by the executives of a group that was formed through the merger of 3 Catalan savings banks : Caixa Catalunya; Caixa Manresa and Caixa Tarragona.
However, the merger could not halt the losses, and the state's Orderly Bank Restructuring Fund (FROB) was forced to buy 89.8% of shares in teh group. CatalunyaCaixa is one of several merged savings banks that had to be saved by the state, the latest case being Bankia.
Although the investigation is focusing on current employees, the attorney's office did not rule out the possibility of looking into previous executives.
After the Bank of Spain forced banks to disclose executive salaries, it emerged that the President of CatalunyaCaixa, Adolf Todó, earned €1.55 million last year, and is eligible for a €3.46-million pension. Todo'a deputy, Jaume Masana, took home €866,000, with a retirement plan of €637,000 euros.
In a press release, CatalunyaCaixa stated that "the current payment policy for company executives has scrupulously and at all times followed the established norms and procedures," and that in line with current legislation regarding executive pay for publicly participated lenders, "the salary of the executive chairman and the CEO is set at €300,000 per year with a compensation clause limited to 2 years."