Madrid favourite to win mega-casino contract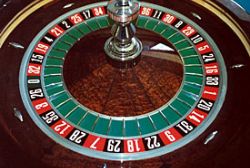 Las Vegas Sands' planned gambling complex in Spain will likely be built in Madrid after Barcelona failed in its bid to attract a project which will see the U.S. group invest up to €15 billion and create up to 250,000 jobs.
"It is not the end of the world," Arturo Mas, president of Spanish region Catalonia, said on Thursday during an interview with Radio Catalunya, adding the failed bid cleared the way for talks on other investment projects in the region.
Las Vegas Sands was due to decide in September between Barcelona and Madrid as the location for the so-called Eurovegas project which will include 12 hotels and 6 casinos.
The complex had been hotly fought over by Spain's 2 largest cities as a much-needed source of income after 4 years of economic stagnation and the highest national unemployment rate on record, nearly 25%.
Sheldon Adelson, chief executive of Las Vegas Sands and one of the wealthiest people in the United States, chose Spain for his European project because of its weather and tourism and job potential.
"It is not that we do not want the project. We have made a very attractive offer and closed the gap on Madrid, but negotiations cannot go on forever," a spokesman for the Catalan government said.
El Pais newspaper reported that the government was reviewing the potential Madrid deal with Las Vegas Sands and, while the project would get tax incentives, labour law and indoor smoking restrictions would not be modified for the casino complex.