Spain Taxes Lottery Winnings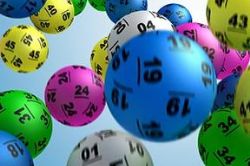 Under a harsh new budget for 2013, the Spanish government will introduce a new lottery tax of up to 20%.
The new tax will affect prizes of more than €2,500 and is expected to raise more than €800 million for the taxman as the government attempts to shore up its finances.
Economists have praised Spain for taking a tough stance on its finances through harsh austerity and cuts, however the lottery winnings tax may see the government hauled through the European courts.
The problem is that state run lottery organization ONLAE, who is a founding partner of Europe's mega jackpot lottery game "Euromillions", has a captive audience in Spain and players cannot shop around for the best deal.
Tickets bought through UK Euromillions partner Camelot are taxed at point of sale so prizes are tax free. However tickets cannot be bought from the UK lottery entity unless you are physically within the British Isles at time of purchase, even when bought online.
Other member countries do the same with the exception of Switzerland.
In this context, a Euromillions prize above the new minimum tax threshold of €2,500 would be subject to tax, but not be equal to the same prize won in another European country.
This would not be the first time Spain has been taken to the European courts of Justice over it's taxation policies concerning lotteries and gaming.
In 2007, the EU Commission brought a case against the government over it's taxation policy favoring home based lottery organisations to the European Courts of Justice.
Favourable taxes were applied to it's state owned lottery company, in addition to other lottery and gaming entities in Spain, however non-Spanish european entities were subjected to different taxation rules making them uncompetitive.
Competition regulators threw the book at Spain citing anti-european and anti-competitive taxation.
Food for Thought...
Adrian Bayford and his wife Gillian scooped £148 million (approx. €190 million) earlier this year in the mega lottery which had rolled over several times.
Had be bought the ticket in Spain under these new taxation rules he would have lost almost £30 million (approx. €38 million) in tax.
Recommended Reading
• EU Commission Case: 2005/2431 - Spanish Lottery Tax Discrimination