Guardia Civil Employ Convicted Murderer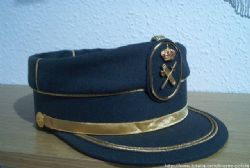 El Pais has revealed how a man who carried out one of Spain's most infamous murders of during their return to democracy is currently being employed by the Government.
Emilio Hellin (63) was a member of the far-right group Fuerza Nueva when he shot dead a student, Yolanda González (19), in 1980. Two years later he was sentenced to 43 years in jail, but only actually served 14 of them.
The newspaper report goes on to say how, following a name change, he is now employed as senior adviser to the Guardia Civil on a range of issues including training serving officers, and matters of terrorism.
The Ministy of the Interior is reported to be investigating the previous identity of their employee, but it is uncertian what action - if any - they might take.
Hellin, who has chaned his forename from Emilio to Luis Enrique in a bid to hide his past, specialises in tracing mobile phones and computers that have been used for criminal purposes.
The murder took place at a time when Spain was going through a period of political upheaval and a number of groups were jostling for influence. Hellin, along with other members of the Fuerza Nueva had wrongly identified González as being as a member of Basque terrorist group ETA before shooting her dead.
Hellin was arrested and finally convicted in 1982, evading the Police and fleeing to Paraguay whilst on leave from Prison barely 5 years later. Whilst in Paraguay he worked as an advisor the state Security Force until his extradition back to Spain in 1996.
He was released in 1996, when he apparently changed his name and embarked on a new career leading to his current relationship with the security forces.
One issue that the newspaper did not address is how a murderer who has been sentenced to 43 years in prison - and fled the country part way through his term - can be freed after serving just one-third of his sentence. Could it be perhaps that the Government had learned of Hellin's newly acquired skills overseas and have been complicit in arranging an early release from Prison, a name change, and a nice job waiting for him ?