Spain considers publicising details of tax offences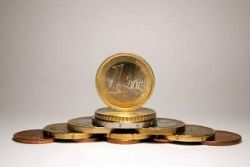 Mariano Rajoy has announced that the Government is studying possible regulatory amendments, to enable publication of the most serious tax offences, as an additional resource in tacking tax fraud.
Underlining the fact that "this is a delicate matter," Rajoy went on to explain that the Government would examine the measures in depth and would welcome and take into account any "intelligent and interesting" contributions.
The PM went on to confirm how the list of private individuals and legal entities that have opted for tax regularization would not be published, pointing out that this fiscal data is deemed "confidential" under the country's tax legislation.
"That does not preclude this information from being used for compliance with the objectives of tax inspections or from being used in legal proceedings, as is the case at present," the PM added.
Rajoy defended Spain's current tax regularization process, maintaining that it is "an extraordinary, exceptional and temporary regularization process," aimed at "responding to a situation of unsustainable public accounts, extending tax bases and increasing revenue," as well as being a useful resource in fighting tax fraud.
The PM also emphasised that "this regularization process neither wipes out nor covers up offences committed," as no-one subject to administrative or judicial proceedings is able to make use of this process to evade the consequences of their offences. Rajoy went on to highlight the fact that the measure has already led to assets amounting to €40bn being uncovered, equating to around 4% of Spain's GDP.