Spain Approves Committee To Oversee Tax Reforms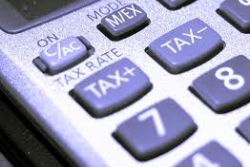 Spain's Council of Ministers has approved an agreement establishing an independent committee of experts to reform the Spanish tax system. A similar body was set up back in 1997, tasked with reforming the country's income tax system (IRPF).
The setting up of the committee marks the first phase of the legislative reform process. The Government intends to overhaul the entire tax system, to support economic recovery and to boost job creation in Spain.
The committee will be tasked with analysing the existing system and with subsequently drafting a series of recommended revisions, aimed at boosting economic efficiency and increasing production and employment, while at the same time adhering to the requirements of the country's Budgetary Stability Law. The scope of the proposals may be extended to include measures that could be adopted to ensure better management and inspection of taxes in future.
The reform is designed to greatly simplify the tax system, to guarantee tax revenues in line with the Government's commitment to fiscal consolidation, and to implement a tax system that favors economic development, guarantees market unity and fiscal neutrality. Furthermore, the changes are intended to promote social development via the introduction of measures benefiting groups, including families and the disabled, as well as via the adoption of initiatives that encourage savings.
The committee is due to present its conclusions to the Finance Ministry by the end of February 2014. The proposals must not raise public expenditure.
Source :
Tax News : Spain Approves Committee To Oversee Tax Reforms .