Spanish Mortgages fall in June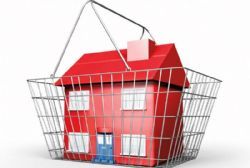 A report issued by Spain's National Institute of Statistics (INE) earlier today has revealed how Mortgages awarded against residential properties slumped in June, suggesting that a recovery in the country's housing market may be further away than initially thought.
Mortgages for private homes fell by 23.7% when compared to May, and fell by 42.2% on the same period of 2012 to reach 14'053 loan agreements being completed.
The average Mortgage value was also seen to fall by 22.8% to reach €97'495, down 1.1% on May.