Spanish Repossesed Property now 70% under original value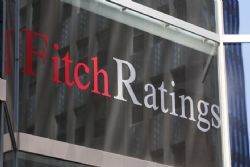 International credit rating agency, Fitch, yesterday released a statement to the press on the Spanish Property Market - specifically concerning the values of repossessed properties.
"Sales of Spanish residential properties which have been repossessed by lenders are on average 71.6% lower than their original valuations, according to Fitch Ratings in a new report. The sharp value declines Fitch reported, which were during first-half 2013 (1H'13), are emblematic of the dysfunctional state of the property market with a supply and demand mismatch, according to Director Carlos Masip. '44% of Spanish repossessions within Fitch-rated RMBS have been sold compared to 31% in December 2011,' said Masip. 'The higher rate of repo sales is indicative of a willingness to offload properties in possession more quickly and to accept deeper discounts."
"While national house prices in Spain have declined by around 30% since peak levels, the typical monthly loan installment serviced by new borrowers has only decreased by 5%. This is due to the significant margin rise introduced by lenders, from around 1% to around 3%. This explains why up to 70% of all national house sales are being made with no mortgage financing.
"While some market players are interpreting the interest of foreign investors in Spanish residential property as a sign of market recovery, Fitch believes the foreign investor appetite is mainly driven by opportunist bargain hunting. 'The volume of portfolio purchases has not so far reduced the excess supply sufficiently to underpin a true market recovery,' said Masip Fitch's 'Spanish Repossession and Loan Modification Analysis 2013' is available by clicking the link here.