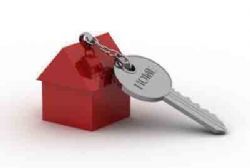 With this in mind Tumbit asked Building Surveyor Mark Paddon BSc Hons MCIOB. FAS. CAAT , why taking a moment to consider the bigger picture is a good idea.
"Whilst property buyers in Spain are benefitting from reduced prices and getting some truly superb bargains, certain properties suffer significant structural defects, the repair cost of which often proves prohibitive for the bargain hunter (i.e. typically the buyer that is on a very limited budget anyway). The consequence of not being aware of these defects at the time of purchase can be quite disastrous as the very person that cannot readily afford essential works ends up being lumbered with a problem property. I am aware of some estate agents that are falsely using the excuse of the Spanish crisis and property price reductions to shift property that is known to suffer serious structural defect (the real reason for the very low asking price).
Worse still is a tendency for the financially stretched buyer to skimp on a survey for the sake of saving a few hundred Euros. As a surveyor in this market I am busy, but I can't help worry about the people that contact me for a survey quote, very nearly book the survey and then finally back out on the basis that they are 'retiring pensioners', this is their 'life savings' and 'funds are limited', surely the very reason why a professional structural survey is so important ?
When the risks are considered it is obviously best to ensure that your chosen property is checked by a qualified (and Spain experienced) Building Surveyor, such that you are at least aware of what you are buying and the hidden costs involved. Examples of unexpected costs include the rebuilding of a retaining wall at over €50k, new floor beams at over €30k, new roof terrace membrane at €5k, damp proofing a basement at over €10k and underpinning at over €100k, that's not to mention the occasional house that needs completely rebuilding (this can include new houses built within the last 15 years and the 'builder's guarantee' will not avoid a lengthy court battle). Swimming pools are also often a source of trouble and expense. No one wants visitors when there is no water in the pool and a defective swimming pool can also obliterate rental prospects, so owners typically have little choice but to spend out on repairs. Proper stitching and sealing of a pool wall crack is around €750 (there are typically two or more when a pool fails) and a re-tank could be €8k or more.
At the other end of the price scale, some buyers of high value properties in Spain believe that by spending more they are unlikely to suffer structural issues. This is where I have seen people lose the most money. As much as it may be hard to believe, there are villas that have been purchased for over €2m on well-known high value urbanizations that suffer subsidence, damp, tilted or empty infinity pools etc. In short all the same defects that are encountered in cheaper properties, the simple difference is that the financial loss to the owner is much greater. There really is no excuse for wealthy individuals skimping on the survey stage and yet so many do.
In addition to financial risks, it is common for property defects to affect relationships and even health. In ten years of surveying in Spain I have never met anybody that regretted having a survey (though admittedly some buyers regret using an architect to inspect the property instead of a surveyor or have made the mistake of flying a surveyor out from the UK. Others assume that a bank valuation is a survey, which it is not). Sadly I have met hundreds of people that deeply regret omitting a structural survey at the purchase stage. To invest safely, always have an independent survey form a qualified registered and insured Building Surveyor and be sure to seek independent legal advice".
NB:- Information for advice purposes only. Proper legal and safety procedures should be followed for all property purchases and building works.
Article supplied by Mark Paddon BSc Hons Building Surveying. MCIOB. FAS. CAAT. Click here for further information and contact details.