Spain to end "Beckham's Law" for foreign footballers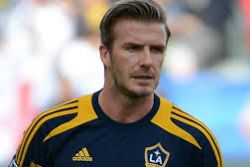 The government is introducing reforms to tax legislation popularly known as the "Beckham Law," named after English soccer star David Beckham, who joined Real Madrid in 2003 and benefited from lower tax rates despite his multi-million-euro earnings.
The law was originally passed in 2005 with the aim of attracting qualified foreign workers with the promise of taxing them at the lowest rate of 24%, no matter what their earnings. Although the government had scientists in mind, it was international soccer players who benefited the most.
In 2010, the Socialist administration set an income limit of €600,000 to qualify for the lower tax rate. But the change did not affect foreign workers, including soccer players, who were already paying 24%.