Spanish manufacturing expands for 11th straight month in Oct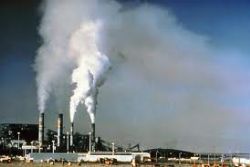 Spain's manufacturing sector expanded in October for the 11th month in a row, a survey showed on Monday, although the pace at which firms hired staff eased, echoing a slight slowdown in the country's economic recovery.
Markit's Purchasing Managers' Index (PMI) of manufacturing firms held steady at 52.6 in October, above the 50 mark that separates growth from contraction.
Manufacturing production rose at the fastest rate since June. But cuts in output prices partly explained a rise in new orders in October, firms surveyed by Markit said, to encourage sales as new export order growth slowed slightly.
Spain's emergence from recession was initially boosted by a strong bounce in exports, but faltering growth in neighbouring euro zone economies is dampening trade and raising concerns about the strength of the country's turnaround.
The Markit survey also highlighted other signs of a broader slowdown. "Employment growth eased to the weakest in 5 months, suggesting that firms might be lacking some confidence in the sustainability of the recovery," said Andrew Harker, senior economist at Markit.
Spain's economy expanded for the 5th quarter running in the July-September period, with output growing 0.5% from Q2, below the 0.6% recorded for April to June.
Recommended Reading :
* Bank of Spain sees Q3 GDP Growth at 0.5% q-q