Spain features heavily in 'World's Top 50 Restaurant' list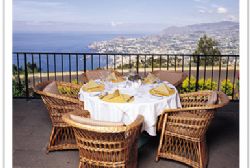 Restaurant Magazine have announced the results of their survey of the world's 50 best restaurants.
Once again, Spain have dominated the top 10, with 'El Celler de Can Roca' in Girona taking 2nd place, and 'Mugaritz' in San Sebastian taking 3rd place, both for a second consecutive year.
1st place was taken by 'Noma' in Denmark for a 3rd consecutive year, however Noma was only able to wrest this coveted position from Spain's 'El Bulli' when Ferran Adria decided to close his restaurant.
Spain also managed to bag the 8th place with 'Arzak', also in San Sebastian, and helping to confirm the Basque City's reputation as one of the world's foremost culinary cities.
Spain's next placing was 'Asador Etxebarri' in Bizkaia - also in the Baque Country - coming in 31st place, followed by 'Quique Dacosta' in Denia on the Costa Blanca in 40th Place.
The UK managed to secure a top ten entry, with Heston Blumenthal's 'Dinner' taking 9th place.