"Crisis in Spain not over" : President of EC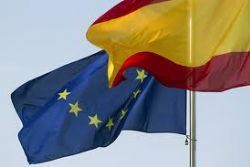 Jean-Claude Juncker, the President of the European Commission, said on Wednesday that the economic crisis in Spain was not over.
Juncker made the comments on a visit to the Spanish capital city of Madrid.
Spain's latest unemployment figures, which were published on Tuesday, saw the best February performance in terms of job creation in years, although Spain still has over 4.5 million people out of work.
"The greatest problem is unemployment. With those high joblessness and youth unemployment figures in Spain, even though things are getting better, we cannot tell people, or indeed ourselves, that the crisis is over," he said in an interview with the El Pais newspaper.
"The honest thing to say is that we will continue to have serious difficulties as long as unemployment does not drop to normal levels. We're in the middle of the crisis, this is not over," he said.
Juncker was also made comments on the structural and labor reforms introduced by Mariano Rajoy's government, saying their scope was "debatable."
"It solved the banking crisis. And the recovery is there, but perhaps it has not yet sufficiently reached employment, and that might give Spaniards the wrong impression that things are not moving in the right direction," he said, adding "structural reforms take time to yield results."
Recommended Reading :
* 4 out of every 5 Spaniards feel no improvement in economy
* Spain sees February unemployment fall at lowest rate since 2001