Spain's Socialists up election ante with family support scheme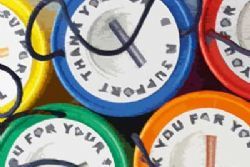 Spain's opposition Socialist party on Monday pledged nearly EU6.5 Bln annually for vulnerable families if it wins a national election later this year in which economic factors will play a major role.
Spain has emerged from a double-dip recession as one of the fastest-growing economies in the euro zone, but 6 years of downturn deepened social inequalities have left many citizens failing to benefit from the recovery and scarred by unemployment.
The Socialist party (PSOE), which has faced strong competition on the left from anti-austerity party Podemos ('We Can'), said it would introduce a "living wage" scheme to help some 730,000 families with zero income.
Podemos previously suggested a similar scheme though it is not yet clear in what form it would feature in its election programme.
"A future Socialist government will set aside six times as much in resources to counter poverty in our country," party leader Pedro Sanchez said at a rally in Merida, southern Spain. The EU6.45 bln-a-year plan would be financed through indirect taxes.
Punished by voters for a weak response to the economic crisis that began in 2008, the PSOE has been trying to regain momentum since a landslide national election win by the centre-right People's Party (PP) of Prime Minister Mariano Rajoy in late 2011.
The PP, which is leading in the polls, is now also leveraging the economic recovery to try to appeal to voters, having brought forward tax breaks ahead of an election likely to take place in November.
Podemos' lure is receding, partly as voters are put off by political turmoil surrounding similar parties in Greece. A poll on Sunday showed it at 15%, with the PSOE second on 25.1%'
The government forecasts that national output will grow 3.3% this year and that 600,000 jobs will be created.
Unemployment still hovers at nearly 24%, however, the second highest rate in Europe after Greece and a major drag on the turnaround.
Recommended Reading :
* Spain's rich up 40% since crisis : Study
* Spain revises percentage of population at risk of poverty to 29%