Bank of Spain warns Catalan Independence would mean exit from Euro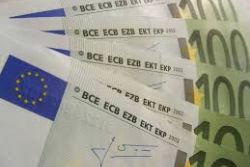 If Spain's wealthy northeastern region of Catalonia claims independence from the rest of the country, it would be automatically forced out of the euro area and was likely to drop from the European Union, the Bank of Spain governor said.
Uncertainties and tensions over the result of the regional election on Sunday, which could lead to a unilateral claim of independence, are affecting Catalan and Spanish banks, Luis Maria Linde said on Monday.
Linde said that the ECB's monetary stimulus policies were working and would continue until the central bank's inflation target of near, but below, 2% is reached.
The head of the Spanish central bank said he was not concerned about the result of the upcoming general election, expected before the end of the year, as long as the winner continued current fiscal consolidation policies.
Linde also said that a new process of consolidation amongst Spanish banks was a possibility.
Read the timeline of Catalonia's bid for independence by clicking the link > HERE <