If you or your partner have made the appropriate contributions in the UK, then it is your right to claim your entitlement to any benefits due to you at these difficult times.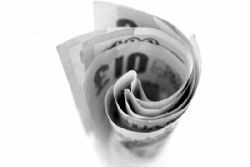 If you or your deceased spouse or civil partner was under the age for claiming a UK State Pension at the time of bereavement, you could be eligible to apply for Bereavement Benefit from the UK.
You can apply to have any benefits made to you in one of three ways :
* Bereavement Payment - a one off tax free lump sum payment of £2,000.
* Bereavement Allowance - a monthly payment, payable for one year for people who are over 45.
* Widowed Parent's Allowance – which is payable only to those with dependant children.
To see if you are eligible to apply for this benefit, and proceed with your application directly from Spain, you will need to contact the Bereavement Benefit section of the International Pension Centre in Newcastle on 0044 191 218 3847. Whilst it will understandably be the last thing on your mind at a time like this, it is important to try and make the application as soon as possible after the time of your bereavement, as once a period of 3 Months has passed, then eligibility to the benefit may become affected.
If both you and your deceased spouse or civil partner were over the State Pension age at the time of bereavement, you would not normally be entitled to a Bereavement Benefit. Instead, the International Pension Centre will calculate an increase in your State Pension, depending on your National Insurance contributions. Contact the same office on the above telephone number to arrange this.
However, if the deceased partner ever worked or paid social security contributions here in Spain, it would be beneficial to read How to claim a widow or widowers pension in Spain.