1,785 Spanish Drivers apprehended for Drink and Drugs in 3 days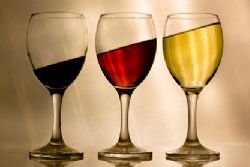 Spain's Guardia Civil apprehended some 1,785 people for driving under the influence of drugs or alcohol in just three days earlier this month.
According to a statement issued by the DGT, the roadside checks were held on the 12th, 13th and 14th of August. Of the 82,136 tests held, 333 drivers tested positive for drugs and 1,452 for alcohol.
The most frequently used drugs were found to be cannabis (240 cases), cocaine (107 cases), amphetamine (65 cases), methamphetamines (44) and opiates (22).
Of the 1,452 drivers who tested positive for alcohol, 1,260 are currently undergoing legal prosecution, with 192 still being under 'Judicial review'.
In addition, 6 drivers have been prosecuted for refusing to submit to such a test.
Legal Drink-Drive Limits
1.) General Driver – 0,5gr./l in Blood / 0.25mg/l in Breath
2.) Newly Qualified Driver – 0,3 gr/l in Blood / 0.15mg/l in Breath
3.) Professional Driver – 0.3 gr/l in Blood / 0.15 mg/l in Breath
Potential Sanctions
Alcohol :
Between 0.25mg/l – 0.50mg/l = EU500 Fine and +4 Points
Over 0.50 mg/l = EU1,000 Fine and +6 Points
Repeat Offences = EU1,000 Fine Plus 4 / 6 Points
Over 0.60 mg/l = 3-6 Months Imprisonment OR 12 Months Community Service
PLUS driving ban for 1 – 4 Years
Refusal to provide a sample = 6 – 12 Months Prison + 1 – 4 Year Ban
Drugs
Driving under the influence of Drugs = EU1,000 Fine +6 Points
When Narcotics / Psycho-Active Drugs = 3 – 6 Months Prison / 1- 4 Years Ban
Refusal to provide a sample = 6 – 12 Months Prison + 1 – 4 Year Ban
Recommended Reading :
* DGT announce 'Special Measures' for Fiesta Weekend
* Civil Guard Officer arrested for shooting driver over traffic spat