Spanish retail sales rise 4.9% on year in July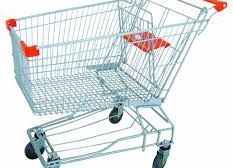 Spanish retail sales rose 4.9% in July in seasonally adjusted terms from a year earlier, the National Statistics Institute said on Friday, down from a revised 5.7% a month earlier.
The Spanish economy has been largely unaffected by political uncertainty despite eight months without a functioning government after two inconclusive elections.
The economy grew strongly in the second quarter, official data showed on Thursday, as consumer spending stayed robust and demand for exports rose.
Recommended Reading :
* Spanish economy powers ahead as politicians dither
* Spain poised to grow 2.9% in 2016