Spanish court will enforce European ruling on mortgage compensation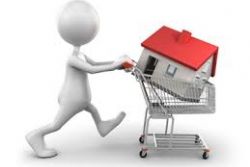 Spain's Supreme Court said on Wednesday it would follow a recent ruling by Europe's top court that forces banks to pay customers around EU4 Bln in compensation related to disputed mortgage clauses.
Spanish banks had been awaiting guidance from the Supreme Court to proceed with paybacks on affected home loans, in a case that has already hit many lenders' Q4 earnings as they set aside funds to pay back clients.
The mortgages were sold with an interest rate that could not fall below a certain level, which meant customers missed out when rates dropped below that floor.
The dispute arose when some clients complained the clauses were not clearly explained.
In December, the ECJ overturned a prior decision by Spain's Supreme Court that had capped liabilities for mortgages declared invalid, because the terms had not been presented clearly, to only those going back to May 2013.
Under the ECJ ruling, banks have to compensate clients for the savings they lost out on since the beginning of a mortgage loan if the clauses were not considered transparent.
The Bank of Spain has estimated the cost to the banks at EU4 Bln.
BBVA, Spain's second-largest lender, is among those affected and had asked for clarity from the Spanish court, prompting Wednesday's ruling.
A spokesman for the lender said it would respect the decision by the Spanish court and would proceed "as soon we receive the sentence".
BBVA, whose 2016 results were hit by a one-off charge of EU404 Mln linked to the mortgage problems, had said that in the worst case scenario potential paybacks could cost it up to EU1.2 Mln.
In January, the Spanish government approved a royal decree that would give banks 3 months to reach settlements with customers who were sold those mortgages.
The royal decree - a law fast-tracked through parliament - aims to allow customers that were sold these mortgages to agree some form of compensation with their banks free of charge. It also aims to prevent a wave of lawsuits against the banks.
Recommended Reading :
* Government opposition reach deal on floor clause refund for mortgage holders
* If you have a mortgage in Spain you could be eligible for a refund