If you're searching for that special holiday home in Spain, you may want to consider thinking about various schemes that provides sole occupancy of a property for a number of weeks each year as opposed to buying the property outright.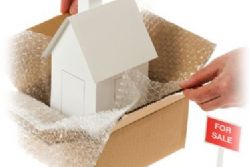 These "alternative" schemes include leaseback, part-ownership, retirement homes, holiday bonds aswell as the controversial Timeshare schemes. These schemes can often provide a well thought out and professional solution to your "second home in the sun" dilemma.
Part-ownership Schemes
Part-ownership covers schemes like a consortium of buyers owning shares in a property-owning company and also part-ownership between family member and friends (and in some cases even like-minded total strangers). Many developers are now even offering a package so a property can be purchased fully furnished, equipped and ready to move into. Part-ownership of a property allows you to save on future holiday costs and still allows you to retain an investment (and possibility for financial growth) in the property.
A popular arrangement is a 25% scheme, where you buy a quarter of a property and can occupy it for up to three months a year. However, there's no reason why this scheme could not incorporate up to 12 part-owners, each taking 4 weeks accommodation per year (usually divided between high, medium and low seasons).
Part-ownership offers access to a size and quality of property that would otherwise be outside ones budget, and it's even possible to have a share in a substantial castle or luxury Villa, which would allow multi-family occupancy at the same time without any inconvenience or incursion on your privacy. Part-ownership can be a good choice for a family seeking a holiday home for a few weeks or months of the year and in some cases can also has the benefit of a mortgage being unnecessary.
As you may expect, it is often cheaper to buy a property as an agreement amongst friends as opposed to from an agent who offers this sort of scheme, where you may pay an additional mark-up for a share of a property (It should be fairly easy to ascertain the market value of the property to check if it's good value). Part-ownership is generally better value than a timeshare and rarely costs that much more, but still a fully legal contract should be drawn up by a lawyer who is experienced in these matters.
Perhaps the best ways to get started (if you can afford it) is to buy a property yourself and offer shares to others. This overcomes the problem of getting together a consortium and trying to agree on a purchase in advance, which is difficult unless it's just a few friends or family members – it also allows you the opportunity to vet and approve any would-be members. You may also wish to consider creating a Spanish company to buy and manage the property, which can in turn be owned by a company in the UK, thus allowing any disputes to be dealt with under UK law.
Each part-owner then receives a number of shares (depending on how much he has paid) which entitles him to a certain number of weeks accommodation each year, but It is not always necessary for the shares to be in equal amounts. If a part-owner wishes to sell his shares he must usually give first refusal to the other part-owners, although if they don't wish to buy them and a new part-owner cannot be found, then after a certain agreed period of time the property must be sold.
Leaseback Schemes
Leaseback or sale and leaseback schemes are designed specifically for those seeking a holiday home for a limited number of weeks each year. Such are always located in popular resort areas, e.g. golf, ski or coastal resorts, where self-catering accommodation is in high demand.
Buying a property through a leaseback scheme allows a purchaser to buy a new property at less than its true cost, e.g. 30 per cent less than the list price. In return for the discount the property must be leased back to the developer, generally around 9 to 11 years, so that they can then let it as self-catering holiday accommodation. The buyer owns the freehold of the property and the full price is also shown in the title deed.
The buyer then has the right to occupy the property for certain number of weeks each year, usually six or eight weeks, spread over high, medium and low seasons. These weeks can also be let to provide extra income or possibly be exchanged with accommodation in another resort (as with a timeshare scheme). The Developer is also responsible for the furnishing, maintenance and management of the property – including the bills – during the term of the lease.
A point to note is that you should have the contract checked by an Independent Lawyer to ensure that you receive vacant possession at the end of the leaseback period, without having to pay an indemnity charges - otherwise you could end up paying more than the property is actually worth !
In some cases a buyer may be able to buy himself out of a sale and leaseback scheme after a given period of time. At the moment of writing leaseback schemes like this are not common in Spain, but developers are exploring new and different ways to promote their properties now that the market has slowed down over recent years.
Timeshare Schemes
Timeshare schemes are also known as 'holiday ownership', 'vacation ownership', 'part-ownership' or 'holidays for life', and are the most popular form of part-ownership in Spain, with around 450 such resorts and over 500,000 owners of these schemes.
Everybody knows that Timesharing has had some bad press over the years, and it is often associated with fraud and crime. However it needs to be said that there are many reputable timeshare companies operating in Spain, where the best timeshare developments can be compared with luxury hotels and offer a wide range of facilities, including bars, restaurants, entertainment, shops, swimming pools, tennis courts, health clubs, and other leisure and sports facilities.
If you choose a timeshare development that's a member of an international organisation such as Resort Condominium International Interval International or Marriott, you can often exchange the country that you choose to take you holiday in (although this sometimes carries a small administration fee).
It's also advisable to check that the timeshare development belongs to the Organisation for Timeshare in Europe whose members are closely regulated and must abide by a strict code of ethics.
Spanish Law protects buyers of such schemes and includes requirements to ensure that buyers have secure occupancy rights and that their money is properly protected prior to the completion of a new property. Timeshare companies are also required to disclose information about the vendor and the property, and allow prospective buyers a 10-day 'cooling off period' during whom they may cancel a sales agreement they've signed without any penalty.
When any deposit is paid, it must go into a third party bank account or an escrow or trustee account so that it can be recovered if needs be. Timeshare purchases can be registered with a Spanish notary and inscribed in the register ( registro de la propiedad) at the buyer's request (it isn't mandatory). A personal guarantee must be provided by a timeshare company that the property is "as advertised" and, where applicable, and the contract must also be drawn up in the native language of the buyer (or their language of choice).
If the contract does not apply with the law it's null and void. However, timeshare companies have found a way around the law by offering shares within a specially created club and other measures in order to circumvent the law such as trial packages or holiday packs (all considerably more expensive than a conventional holiday!), none of which have any of these protection schemes for the buyer.