Spanish police arrest 25 in suspected Chinese mafia bust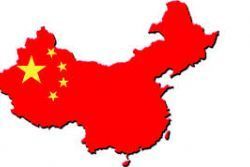 Spanish police have arrested 25 Chinese nationals suspected of forming a criminal gang whose primary business was trafficking and sexually exploiting women in Barcelona brothels.
Eleven of the 25 arrested in the swoop on April 10 have been detained pending further investigation, police in the northeastern city said in a statement on Wednesday. The rest were released without charges, but their passports were confiscated.
Twenty-two Chinese women who had been forced to work as prostitutes were freed during the operation, which followed nearly eight months of investigation.
Women were systematically trafficked from China to Spain and some racked up debts of up to EU15,000, which they had to pay off through prostitution.
The gang is also suspected of attempted murder, growing and dealing cannabis, among other drugs, and of having criminal connections in the Netherlands, Britain and Canada.
They had established routes to bring irregular immigrants into Spain, sometimes hiding them in luxury boats which arrived from Morocco, police said.
Recommended Reading :
* Spain Police arrest 200 Chinese in telephone fraud scam
* 440 criminal organisations at large in Spain