Rajoy Says Spain To Be A Forefront Fight Against Climate Change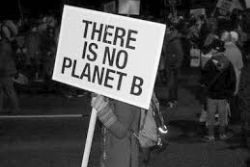 Spain's Prime Minister Mariano Rajoy, during the inauguration of the Workshop entitled "Spain, United for Climate", pointed out that the Climate Change and Energy Transition Act must be passed during the present term of office. He also announced a new renewable energies auction for 3,000 MW.
Rajoy explained that climate change is "one of the greatest challenges we are facing" and "a challenge that is called to define our times".
Rajoy outlined some figures to underscore the "extraordinary impact" of this phenomenon: last century, the sea level rose by almost 20 centimeters; Arctic ice is becoming less dense and even disappearing; deserts are growing, and extreme meteorological phenomena, such as droughts and storms, are increasingly more frequent.
"The fight against climate change is such a great responsibility that it will show the true measure of each society", and it is necessary "to take urgent measures" in this respect, added Rajoy. Along these lines, he highlighted the "great leap in ambition" that has been shown between the Kyoto Protocol signed in 1997 and the Paris Agreement in 2015: the latter places an obligation on the 146 countries that ratified it and showing that "we are now all fighting on a united front" thanks to the "new state of global awareness".
Rajoy also underlined the leadership of the European Union in this area, since "it has taken on the greatest commitment from among those proposed": to reach the year 2030 with 40% fewer emissions than in 1990 and to reach the year 2050 with between 80% and 95% fewer emissions than in that year.
According to Rajoy, Spain also "wants to be at the forefront of this commitment" and "to be a decisive player in this fight", as it has been doing in recent years. To that end, he will push through the Climate Change and Energy Transition Act that "the government seeks to make a reality in this term of office" and which must be the result of both political and scientific consensus. In this regard, he announced that in the coming weeks a public consultation process will take place so that the new law takes on board the most important proposals.
Recommended Reading :
* Spain's use of renewable energy sources stagnates
* Brussels chides Spain over subsidies for harmful fossil fuels