Economy of Spain shrinks over Q4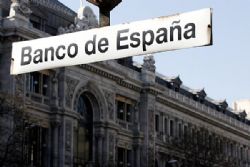 The country's economy shrank over the final quarter of 2012 following deteriorating confidence in growth in the global economy and escalating tensions over the European financial markets, the Bank of Spain reported in a statement issued earlier today.
Spending by the public fell signficantly over Q4, with slumps in vehicle registrations and retail sales, the BoS advised in its monthly economic forecast.
Spanish businesses have also reduced their investment over recent months, with the investment in property and construction continuing to fall.
Overall, the economy was seen to stagnante following Q3 after a slim growth of just 0.2% being seen at the end of Q2.