Slump in Spanish Mortgage Approvals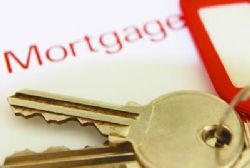 Spanish property mortgage approvals fell for an 18th consecutive month in October as lenders clamp down on rising costs f borrowing and protecting against bad debt.
The number of loans decreased 43.6% on October 2010, following a 42% drop in September, according to a report issued by the National Statistics Institute (INE), who also advised how the total sum leant out on new mortgages fell by 40.6%.
Spain's new Prime Minister, Mariano Rajoy, vowed to bring back tax rebates for mortgage holders and clean up an estimated 176 billion euros of toxic assets linked to property from the books of the country's banks.
October also marked an increase to a high year high for bad loans, which now stand at 7.42%.
Earlier this month the INE reported how the average price of a property in Spain fell by 7.4% over the course of Q3.
With an estimated 700'000 new properties on the market in Spain, the property market is not expected to show signs recover until at least 2013.