Rajoy does not rule out further tax hikes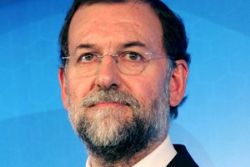 Spanish Prime Minister Mariano Rajoy said he did not expect to have to raise taxes again in March's budget to help meet deficit targets after increasing them in December for two years, but did not categorically rule out any rise.
Speaking at a joint press conference with French President Nicolas Sarkozy in the Spanish capital yesterday, Rajoy also said that Europe should move ahead quickly with a financial transactions tax.
Rajoy, who took office in December, went back on a pre-election pledge by his conservative Popular Party, raising income and other taxes at the turn of the year.