Ministry of Defence redefine airspace for Corvera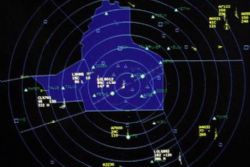 Ramon Luis Valcarcel, the Regional President of Murcia, has confirmed that negotations are underway in releasing airspace currently controlled by the Ministry of Defence at San Javier airport.
San Javier airport and it's surrounding airspace has always been under military control and has restricted commercial activity to agreed times and dates, however aircraft using the new Corvera airport will also need to use the same airspace, known as 'Romeo 63'.
Valcarcel met with Pedro Morenes, Minister of Defence, in Madrid yesterday to finalise the definition of airspace around the two airports and was able to confirm his belief that Corvera would become fully operational before the summer.
The President also acknowledged the co-operation of both the Ministry of Defence and the General Air Academy at San Javier airport.
The Regional Assembly of Murcia is scheduled to meet with the Minster of Public Works, Antonio Sevilla, next week to disuss the current state of construction work at Corvera airport and to determin if the airport is on schedule.