Spanish property sales slide for 11th month in a row in January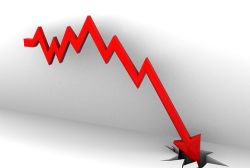 Recent figures relased by the National Institute of Statistics (INE) have revealled how the sale of properties in Spain fell by 26.3% in January when compared with the same period in 2011, amounting to 33'087 transactions.
This marks the 11th consecutive month of falling statistics.
However, the month compared favourably to December, when it rose by 42.3%.
2011 ended with some 361'831 properties being sold, with 27'549 being sold in November and 22'482 in October.
For the month of January, the highest number of house sales per 100,000 population occurred in La Rioja (148), Castilla-La Mancha (127) and Navarre (114).
More than half (57.1%) of all property sales in January occurred in Andalusia (5,644 operations), Catalonia (46,27), Madrid (4,411) and Valencia (4221).
The regions with the lowest number of property sales in January were La Rioja (381), Cantabria (489) and Navarre (577).