Madrid, Barcelona vie for "EuroVegas" casino project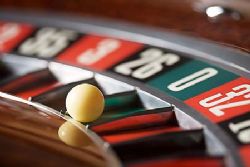 A U.S. billionaire's proposal to build a European Las Vegas in Spain has cash-starved politicians salivating over potential revenue and jobs, although the company's reported demands for tax breaks and special treatment have ignited controversy.
Sheldon Adelson, chairman of Las Vegas Sands Corp, is courting Spain's two top urban areas, Barcelona and Madrid, with plans for a 12-hotel, six-casino complex that could create a quarter of a million jobs.
Las Vegas Sands, which owns large gambling and entertainment resorts in Singapore and Macau, has a track record that makes the project seem more viable than similar schemes that never materialised in Spain.
In 2007 a consortium proposed a €7 billion, 32-casino complex in northern Spain that never got off the ground, while in 2005 investors began putting cash into a casino and resort complex at Ciudad Real in central Spain, but the developer suspended payments last year.
Adelson was well received on recent visits to Barcelona and Madrid, where public administrators are enthused about investment as Spain slips into its second recession in 4 years and the jobless rate runs at nearly 24%.
His company proposes to invest some €15 billion euros over 10 years in the complex, which will include 36,000 hotel beds, 18,000 slot machines and three golf courses. In exchange he is asking for a series of incentives and legal concessions.
"We are trying to bring a new industry to Spain, that is why we are asking for some legal modifications," said a source in Spain who helped to prepare the company's presentation here.
Las Vegas Sands has not announced its demands publicly, but local press reported the company wants free use of public and private lands, government investment in infrastructure to support the casino complex and 10 years of tax breaks.
POSSIBLE LOCATIONS
El Pais newspaper said Las Vegas Sands also wanted changes to Spain's labour laws, lower social security payments, relaxed smoking laws and university degrees in casino management.
"What is the price we are willing to pay to create jobs?" asked Javier Jimenez, a spokesman for CCOO, one of Spain's two main labour federations.
After meeting with Adelson, Madrid's regional president Esperanza Aguirre suggested possible locations east and south of Spain's capital and told regional lawmakers they should push for quick "legislative modifications" to facilitate the project.
Arturo Mas, who is Aguirre's counterpart in Catalonia, told his regional assembly that Catalonia needed to catch up with Madrid in wooing a project which he said would "convert Catalonia and Barcelona into Europe's tourism leader."
While Madrid is landlocked, Barcelona - the seaside capital of the Catalonia region - has an advantage as a destination for cruise ships. El Periodico newspaper said Catalonia offered 160 hectares of land on the coast near the capital for the project.
Some media have reported that Catalonia officials have tried to modify the project to emphasize the convention center aspect and minimize the gambling component.
"He (Adelson) wants to make a new state of Nevada and he's begun negotiations with the autonomous communities to see who offers more," said Manuel Ballbe, professor of labour law at the Autonomous University of Barcelona. "It looks like Barcelona does not want to be Nevada but Madrid does."
NEGATIVE IMPACT
Community and environmental groups as well as leftist parties oppose the project, claiming it would have a negative impact on protected areas, and questioning the business model.
Spain's United Left party said public funds should be used on education projects, not on building highways or metro lines to a gambling complex.
Esquerra Republicana de Catalunya (ERC), a small party in the wealthy northeastern region of Catalonia, where Barcelona is the capital, has cast doubt on Las Vegas Sands' promises.
"It's impossible to provide 164,000 jobs (the direct employment projected by the developer) with just 36,000 hotel beds, casinos and golf courses," the ERC said in a report, noting that in Catalonia half a million hotel beds provide work for 390,000 people.
"The figures don't look sustainable compared with official figures from Las Vegas Sands' other projects," said Ana Sanz, a member of a Madrid organization called No Eurovegas that is planning protests against the proposed complex.
Given that Spain already receives an annual 50 million tourists, the ERC said the company's projection of 11 million additional visitors a year looked overdone.
Las Vegas Sands must also win over its own investors. Analysts at Wells Fargo Securities said in a report that questions over investments in Spain were already holding back the company's stock price.
"This reflects some lingering investor concerns over ... new projects, such as a potential Las Vegas Strip in Spain," the research note said.
Las Vegas Sands spokesman Ron Reese said the company would decide on its next move in June or July.