Spanish courts dimisses Botin tax case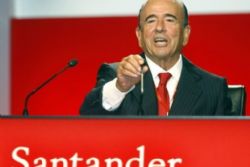 The Spanish High Court said on Tuesday it had dismissed a probe into the tax affairs of Banco Santander chairman Emilio Botin and his family.
An official investigation into the tax contributions of brothers Emilio and Jaime Botin, along with their 10 children, dates back to 2005.
Botin family deposits at rival HSBC's Swiss private banking division came to light after a massive leak of private banking data from the unit.
The high court said the Botins' accounting settlement was "correct and truthful", leading to the probe being dismissed after charges put forward by two different anticorruption associations.