Eurozone property market 'likely to fall'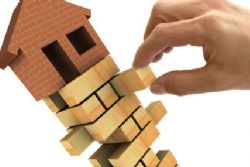 Expats who have recently relocated abroad to mainland Europe may wish to wait until they purchase real estate, statements from an expert have indicated.
International Estate Agent today editorial director Marc Da-Silva said there will not be any "major movements" to property prices on the continent, other than "downwards".
French, Spanish and Portuguese housing markets look particularly fragile at present, he suggested, arguing a drop in values is "almost certainly" going to happen.
House prices throughout popular locations in Portugal and Spain are declining at present, with this trend likely to continue, the specialist declared.
He argued there is no need for "any major rush" for people who wish to buy assets in the eurozone to do so.
Some currencies are also increasing in value when compared to the falling euro, making the tumbling house prices a "win-win situation" for certain overseas buyers, Mr Da-Silva asserted.
Nonetheless, the expert claimed people who have already found "the dream place" to live in should not necessarily prevent themselves from buying it due to economic trends.
"You could actually just factor future [scenarios] into the negotiations about the asking price," he suggested.
While Mr Da-Silva generally advised against purchasing European real estate, there is still strong demand for these assets.
Rightmove Overseas recently reported that during May, 3.2 million people searches were conducted on its website, which is a record figure.
Head of the company Shameen Golamy noted more than 800,000 of these were for properties in Spain, with the Costa Blanca and Costa del Sol regions some key areas of interest.
Click here to read More News Stories by Expatriate Healthcare?