UK Mulls Winter Fuel Allowance test for Expats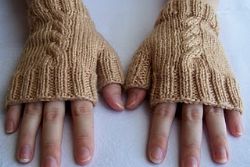 The UK authorities are giving consideration to making changes to the winter fuel allowances for those living abroad.
Iain Duncan Smith, Secretary for Works and Pensions, is giving thought to the introduction of a means of assessing whether those who live in 'warmer climates' should be eligible to make a claim.
At the moment any household with a person claiming a pension from the UK, and who retains a "genuine and sufficient link to the UK" may be able to qualify for a payment of £200 towards their heating bills. The benefit increases to £300 for those aged 80 or more.
Last year less than 20% of the 444'000 expats living overseas were eligible to claim any Winter Fuel Allowance, which cost the UK an estimated £16 Million.
This has long been a contentious issue in the UK, with many considering the payment of WFA to non-UK residents little more than benefit fraud.
However...
Firstly, why should the benefit be denied to one UK pensioner who has made 50 years plus of contributions to the state only to retire to Spain and be denied any claim, whilst on the other hand a Pensioner from A.N.Other country can pay nothing into the UK system but move to the UK and start to claim this (and other) benefits almost immediately.
Secondly, whilst £16 Million is obviously a considerable sum, it hardly seems significant compared to the estimated £3.2 Billion value of all UK benefit fraud for 2012 (Why not address that first of all Mr Duncan-Smith ?)
Thirdly, it does get cold in Spain !