Lloyds Bank reviews Expat mortgages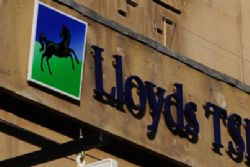 Expats who intend to return to the UK will find it more difficult to secure a mortgage as Lloyds Banking Group has announced that it will stop lending to them.
The bank began a full review of expatriate mortgages, and as of last Thursday new applications from expats will not be accepted.
Those who have already secured an expatriate mortgage through the lender will not find that they are affected.
It follows a move from Lloyds in August which saw it stop lending money to overseas borrowers through the Lloyds TSB International channel.
Many British expats have found that the situation in the eurozone has made it much harder for them to get a property loan back home.
Some lenders are refusing to offer expats a loan at all, while others are imposing much stricter criteria on borrowing than ever before.
With Lloyds removing itself from the market any expats returning the UK will find that their options are reduced further.
One of the best alternatives had previously been through Halifax, which is part of the Lloyds Banking Group.
It would lend up to 75% of the value of a property to expatriates on the proviso that the owner returned to the UK within 3 years.
In the meantime the house could be rented out, providing an income stream, but this option is no longer available.
Aaron Strutt of mortgage broker Trinity Financial said that the exit of Lloyds from the market will come as a blow to many expats.
He said: "There were never many lenders offering expat mortgages and Lloyds was often the first port of call for brokers."
A spokesperson for Lloyds said: "Lloyds Banking Group is undertaking a review of its mortgage proposition for expat customers.
"Whilst this review is ongoing, mortgages and further advances will not be available for new applications from expat customers."
Click here to read More News Stories by Expatriate Healthcare?