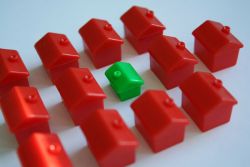 The property boom in Spain a few years back brought with it an explosion of new Estate Agents looking to exploit the interest in new developments and property resales alike. Since the decline of the property industry many of these Estate Agents have fallen by the wayside for a variety of reasons, but for those looking to buy or sell a property in today's market there is one question that is perhaps more important than most when starting to embark on their search.
How do I know that an Estate Agent is reliable?
Anybody can choose to set up business as an Estate Agent – and after running a Bar or becoming a Builder or Gardener, it seems to be an obvious choice for many expats as a choice of new profession. This is largely because it needs no Experience, Qualification, and Licence and has no regulation.
It needs to be said that there are thousands of Estate Agents in operation in Spain that have both experience ( In both Spain and the UK ), relevant professional qualifications and are members of a number of Independent professional bodies. However, at the same time there are many 'Agencies' who at face value just trade from a mobile phone and an e mail address and little else.
Whilst the list is by no means exhaustive, there are a number of things that you could check to ensure that your chosen Estate Agent will provide you the best possible service and peace of mind:
• How long have they been established? - Maybe an obvious one, but chances are that if they were established before the property boom (+ 5 Years) that they will have ridden the peaks and troughs of property trends in the past and will have the experience to read current market conditions more accurately.
• Do they have Business Premesis? - If you are in the UK you may only know your Agent through their website, but do they have well established offices in a prominent location ?
• What Languages do they speak? - With very few exceptions, most reputable Agents either speak one or more languages themselves, or have staff that do. These Agents have been able to adapt to the drop in sales to the English in order to service as a business.
• Where do they Advertise? - especially important if you are selling a property. Many Agents collaborate so that they will promote and sell each other's properties and share any commission from a sale between them and as such any property will be advertised thoroughly – check if this is the case.
• Reputation - Any Estate Agent that has been established in the same premises, or even in the same area, for any length of time will be known to locals and other businesses – ask around and try and get a feel for what their reputation is.
• What commission is charged? - When selling a property it is important to negociate a fixed commission payable only on the sale of a property. These costs can vary considerably and so you should shop around for the most competitive rate. It has also been known for some Estate Agents to charge a fee to the buyer for finding a property, so make sure that this is not the case before engaging their services.
• What Professional Bodies are they accredited to ? - There are a number of Associations that closely monitor and regulate the business practices of their members. Such membership is highly regarded in the Industry and in many cases is useful in giving peace of mind to the individual that they will be working within a strict code of practice.
Recognised and respected Associations include:
AIPP - The Association of Overseas Property Professionals
FOPDAC - Federation of Overseas Property Developers and Consultants
GIPE - Gestor Intermediario en Promociones de Edificaciones
EEAU - European Estate Agents Union
Click here to see exactly what 'membership of an association' really means.