Groups lobby PM to reduce tax on culture from 21% to 10%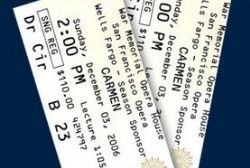 A number of different cultural organisation from both within Spain and abroad have written to PM Mariano Rajoy in protest over the increase in the rate of taxes applied to cultural events.
Earlier this year, the PM's increases in IVA (VAT) saw the rate of tax applied to such events being increased from 8% to 21% - making Spain one of the few countries in the EU not to apply a reduced rate of taxes to such events.
The concern is that raising taxes to record levels will damage the cultural sectors, destroy jobs and encourage piracy.
The PM is now being lobbied to reduce the rate to 10%, as proposed by the recently established Union of Cultural Industry Associations in Spain, as part of the Spain's General Budget law which is to be passed later this month.
"The 21% rate of IVA has already damaged the companies and individuals working in the cultural sectors concerned," the group with members around the globe said in a statement. "This was also predicted in the recent study prepared by Price Waterhouse, on behalf of the cinema sector, which showed that a 10% IVA level generated more state income than the newly introduced rate of 21%."
The Spanish government raised the tax effective Sept. 1 as part of a broad range of measures designed to attack Spain's ailing economy, weighed down by 25% unemployment.