1 in 4 Children in Spain show signs of malnutrition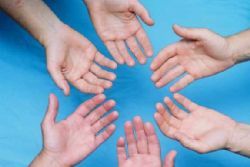 The SOS Children's Charity in Spain has reported how 1 in every 4 Children in Spain shows signs of malnourishment, indicating their condition of extreme poverty.
The Charity reports that In 2011 alone, 4,500 children and over 700 families were supported in a number of different ways at 7 SOS Social Centres across Spain. Figures for 2012 are still being finalised but it doesn't take a genius to come to the conclusions that things are hardly likely to have got any better.
Pedro Puig, National Director of SOS Aldeas Infantiles (SOS Children's Villages) commented "The unemployment rate among young people in the communities we serve is reaching 52%. In many households both parents are unemployed. If children drop out of education, then, they don't stand a chance."
Just last week the National Institute of Statistics (INE) reported how the number of homeless people in Spain was now estimated to stand at 23'000 people. As many as 32% of this number have found themselves on the streets after losing their homes during the course of 2012.
This morning's new from Brussels that unemployment in Spain is thought to now stands at 6.153 Million doesn't bode well either.
With so many Spaniards finding themselves jobless, homeless and penniless it is no wonder that so many are being forced to turn to charity and in turn, so many charities are reporting that they are close to being overwhelmed by pleas for help.