Spain refunds €10.1 Bln Taxes for 2011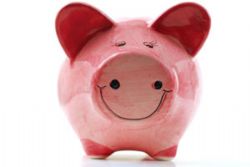 The Official website for the Tax Office of the Ministry of Finance has reported how more than 14.3m individual income tax (IRPF) submissions filed in 2012 (for the 2011 financial year) had received income Tax refunds by the end of 2012.This equates to 95.1% of all requests made to date.
The Ministry noted how total of €10.1 Billion has been refunded, or 90.4% of the amount claimed, claimed, which is down 3% (€300 Million) for Tax refunds submitted at the end of 2011 for the 2010 Tax year.
More than 19.5 Million tax submission were filed for 2011/2010 - an increase of 1% on the previous year.
It is interesting to note that 35% of all submissions made for 2010/2009 were done so online, which increased to 55% for the year 2011/2010. The number of online submission soared to 92.4% of the total for 2012/2011.
The reason for this is believed to be the success of the Government's 'RENO' system, which allows users to log in and obtain pre-completed Tax returns, help completing the required forms, and to access tax certificates in real time, without needing a digital certificate and without having the time and expense of having to rely on the postal system.
The 2011 Tax year also carried with it the obligation for taxpayers to file a Wealth Tax return for individuals with assets in excess of €2m.