Spain Meets Tax Revenue Target For 2012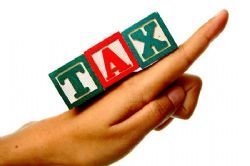 Spain has managed to face the increasing pressure of having one of the western hemisphere's largest budget deficts and has met its revenue target for 2012, according to Budget Minister Cristobal Montoro.
Speaking at a press conference earlier today, Mr. Montoro said how last year's revenue was €215.52 billion, compared with the €211.09 billion originally budgeted for. He said 2012 tax revenue rose 4.2% on the year to €168.57 billion, largely thanks to a series of tax increases.
"I want to thank all Spaniards for the effort they are making," Mr. Montoro said.
Montoro declined to comment on whether the government will meet its target of a budget deficit equal to 6.3% of GDP, adding that it will give final 2012 budget data sometime next month.
To reduce a budget deficit that passed 9% of GDP in 2011, the Partido Popular government of Prime Minister Mariano Rajoy has slashed spending and raised income, IVA and other taxes.