EU can now force members to accept bailout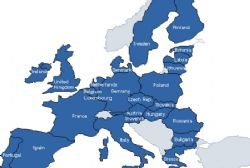 El Economista has reported how Brussels voted yesterday to allow the EU the ability to force member states into taking a financial bailout to save their suffering economies.
The vote was passed with 526 in favour, 86 against and with 66 abstentions.
By approving the measure, the European Commission is now able to monitor the national budgets of Eurozone countries, request changes before parliamentary approval, and member states will even be obliged to send its draft budget to Brussels for approval each year, starting from October 2014.
Furthermore, the EU could go as fas as publishing its opinion on the national and even request changes if it believes that a country is deviating from the agreed objectives.
Vice President of the Commission responsible for Economic Affairs, Olli Rehn, said yesterday how the adoption of this measure "will complete the cycle of budgetary surveillance for eurozone Member States" and argued that if they had been adopted 5 years ago the Euro "would never have experienced a crisis of such magnitude."