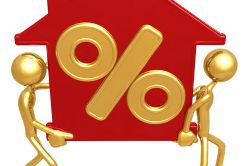 Euribor is an abbreviation for Euro Interbank Offered Rate. These rates are based on the interest rates at which panels of 57 European banks borrow between themselves at. During this process, the quotes that fall in the higher and lower 15% are removed in order to maintain as accurate and average rate as possible. The rates that then fall in the remaining 70% Mid-section are averaged and taken to the nearest 3 decimal places. The rate is then officially quoted at 11:00 am CET each working day. There is actually 15 variants of the Euribor rate – each one with a different maturity, which range from 1, 2, or 3 weeks up to 1, 2, 3, 4, 5, 6, 7, 8, 9, 10, 11 and 12 months.
Euribor first came into effect on 30 December 1998 – The day prior to the Euro Single Currency being launched and it's value was given on the 4th January 1999 and it immediately replaced similar schemes such as PIBOR in France and FIBOR in Germany.
Euribor rates are based upon agreements between over 5'000 European Banks and the level of theses rates are determined upon factors such as supply and demand, but additionally there are some other factors, like economic growth and inflation which do influence the level of the rates.
Euribor rates are important because they provide the basis for the price or interest rate of all kinds of financial products, like interest rate swaps, interest rate futures, savings accounts - but perhaps most importantly to the man in the street - mortgages.
In many European countries the interest rate which has to be paid for a short term loan or mortgage is determined by the Euribor rate. Once the Euribor-rate increases, the interest which has to be paid increases as well and vice versa when it falls. When someone decides to opt in for a mortgage based upon an adjustable interest rate (also know as a floating rate or variable rate mortgage), it is announced beforehand that he or she will pay the Euribor-rate (often the Euribor 1 month or 3 month rate) plus a fixed commission, for example Euribor +1%.