Spain's services sector sees 57th consecutive month of cuts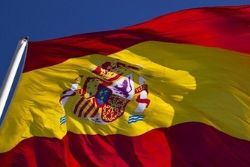 Spain's services sector shrank in April at its fastest rate this year, a survey showed on Monday, as the country's economic slump and rising joblessness weighed on consumer sentiment and new business.
Markit's Purchasing Managers' Index for private-sector service companies, which accounted for a fraction below 50% of GDP last year, fell to 44.4% in April from 45.3% in March.
It was the index's 22nd straight month below the 50 line separating growth from contraction and the fastest pace of contraction since December.
"Survey respondents highlighted the Spanish economic crisis as the main factor causing the ongoing decline in the sector, with customers reluctant to spend," said Markit economist Andrew Harker.
"Hopes that a recovery would get underway in the second half of this year are fading fast as the vicious cycle of job cuts and falling demand shows no sign of letting up."
The economy is expected to shrink throughout this year and, while the government sees moderate growth by the first quarter of 2014, many economists predict the recession will last well into next year.
Spanish unemployment rose to a record 27.2% in Q1 as a n 18 month recession kept consumers away from shops and restaurants and businesses away from investing.
The Markit employment index for the sector rose to 43.1% from 42.5%, the survey showed.
But the index has now been in contraction territory every month since March 2008.
Survey respondents reported a rise in pessimism over the outlook for the next year, with sentiment at its lowest in 4 months largely due to the ongoing economic crisis.
Meanwhile, service companies continued to lower their output prices in an effort to attract new business, marking 57 straight months of price cuts. New business has grown in only one month since August 2010, according to Markit.