Spanish Residents declare overseas assets equaivalent of 9% of GDP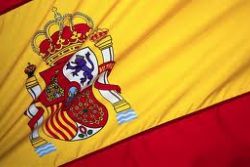 Spanish residents have declared assets held abroad in the form of bonds, shares, real estate and bank accounts of €87.7 billion, equivalent to 9.0% of the country's GDP.
As part of the government's assault on tax evasion and fraud based on legislation passed last year, the Tax Agency now requires all taxpayers in Spain to declare assets worth more than €50,000 euros in any of 4 different categories of investment.
According to figures provided earlier this week by PM Mariano Rajoy, 131,411 taxpayers declared assets held overseas, of which 129,925 were individuals and the rest companies. Individuals declared €67.1 billion and companies €20.6 billion.
An EU summit on Wednesday approved measures to crack down on tax fraud and evasion. "Spain's commitment against tax fraud is total," Rajoy told a news conference in Brussels. Spain is estimated to have a huge black market, which could amount to about a quarter of its official GDP. "The EU is going to make life difficult for tax dodgers and lead the world on this," Rajoy said.
The government launched an amnesty for tax evaders last year under which they could declare assets held abroad that had been previously undeclared, paying a fine of only 10% of the value of their holdings. The program unearthed €40 billion in previously undeclared assets.
However, it swelled the state's coffers by only €1.193 billion, when the government had been looking to raise €2.5 billion.
In an embarrassing development for Rajoy's Partido Popular government, the former PP treasurer, Luis Bárcenas, who has been implicated in the Gürtel kickbacks-for-contracts scandal, availed himself of the amnesty.