Lawyer advises Spain to take Gibraltar to ECJ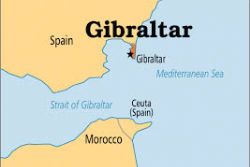 Spain has taken legal advise over the subject of 'Bunkering' - the refueling of ships at sea - off the coast of Gibraltar.
Lawyer Ludwig Kramer has advised Spain to take the issue to the European Court of Justice, where they should concentrate on opposing the practice - which is a lucrative business for Gibraltar - on environmental issues, rather than continuing with their quest for sovereignty over the British Territory.
Whilst environmentalists generally agree that bunkering is potentially harmful because of the high incidences of spillages, it raises the question as to why Spain was so quick to approve the practice off the coast of Ferrol, Galicia, earlier this year.
Recommended Reading
• Spain shows further Hypocrisy over Gibraltar