Millions of pounds going unclaimed in higher-rate tax relief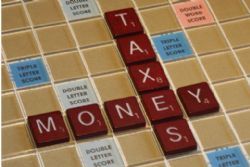 As the countdown to the tax return deadline marches on, pension providers are warning high-earning expatriates that they could be missing out by not claiming higher-rate tax relief.
Millions of pounds is going unclaimed, because these overseas workers do not realise they need to fill out tax returns, iExpats reports.
All pension contributions for those who are tax resident in the UK automatically pick up 20% basic relief, but in order to obtain any extra, a tax return must be submitted.
Prudential calculated the impact of the situation, believing that 26% of those earning £41,451 or more annually are not claiming the extra relief, costing them £1,255 in their pension funds.
It estimates that 180,000 higher rate taxpayers are not claiming the relief they are entitled to, equating to £229 million being lost.
All tax returns must be filed before October 31st and anyone who realises that they have been missing out can claim unpaid relief dating back up to April 6th 2009.
This year and last year's claims can be carried out online, but any going further back must be amended by writing to the tax office.
Clare Moffat, tax expert at Prudential, told the news provider: "Not claiming higher rate pension relief can significantly dent the value of a pension pot and there's no reason why anyone should not ask for what they are due. After all, pension contribution relief is one of the main benefits of saving into a scheme."
One of the reasons that so many retirement savers are not aware that they are owed money is that the higher-rate tax threshold has been reduced several times recently in the annual budget.
Extra relief is therefore available for anyone contributing to a pension and paying 40%, 45% or 50% tax rates.
The only thing is that they have to be aware of it and claim it for themselves.