Court impounds properties of Spanish king's son-in-law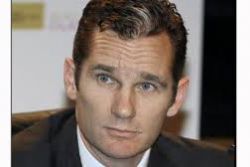 A Spanish judge on Monday attached €6.1 Mln in assets belonging to Iñaki Urdangarin, including half of the Barcelona home he shares with his wife, Princess Cristina, the younger of King Juan Carlos's 2 daughters.
The embargo is to cover the civil bond imposed on Urdangarin and business partner Diego Torres in the corruption case involving the Noos Foundation, Judge Jose Castro said in his order.
The court on the Mediterranean island of Mallorca is investigating allegations that Urdangarin embezzled more than €6 Mln after using his connections to obtain lucrative, no-bid public contracts for Noos during his 2003-2006 tenure as head of the foundation.
In February, the judge set bond at €8.1 Mln, although later that amount was reduced to €6.1 Mln.
In Monday's ruling, Castro said that "the granted period obviously has been exceeded without the required bond having been presented," and he thus ordered the attachment of assets to cover that bond.
The magistrate also did not rule out investigating the loan of €1.2 Mln made by King Juan Carlos to Cristina in 2004 so that she could purchase the residence in Barcelona.
Princess Cristina, who moved to Switzerland with the couple's children a few months ago to take a new job, was designated as a possible defendant in the Noos case in April, although a month later the accusation against her was withdrawn.
Her attorney, Jesus Maria Silva, acknowledged last week that the princess may eventually find herself charged with a tax offense.
Urdangarin, a former Olympic handball player, has been under investigation as a suspect since December 2011.
He told the court on Feb. 23 that the royal household played no role in the activities of the Noos Foundation.