IMF Recommends Spain Offers "Labour Protection"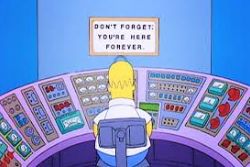 The IMF has requested that the Spanish authorities consider further labour reforms in order to protect temporary contract holders. The measure also requests consideration of indefinite labour contracts in order to ensure that employment data is recorded accurately.
Some economists do not hold the IMF's recommendations to solve the economic crisis in Europe with high regard.
The IMF has also suggested that Spain carries out a thorough review of the current labour regulations, to grant protection to temporary and indefinite contracts, and to eliminate indexation and the automatic extension of collective contracts that expired.
The proposals were presented earlier this morning by IMF Director Manager Christine Lagarde, before Spain's Minister of the Economy, Luis de Guindos and German Finance Minister Wolfgang Schauble.
The IMF recognises the labour reforms applied by Spain since 2012, but warned that the efficiency of the previous reforms was affected by the courts' restrictive interpretation.
The IMF also consider that the Spanish authorities should adopt measures for politicians to prepare contingency plans as a system of optional collective negotiation, in the absence of a quick process.
The position of the IMF regarding employment avoids paying attention to the social impact of labor cuts and employment and underemployment conditions that the Spanish guilds consider vital to solve the crisis.