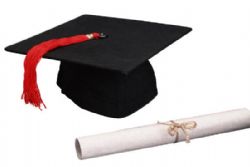 All applications for your professional qualification to be officially recognised in Spain must be sent to the appropriate competent authority for the regulated profession that you wish to practice here. In many cases you will be able to obtain details of whoever that may be, together with their corresponding address by contacting the professional body that currently represents you in your own country.
Documents Required
Once you have identified the body that represents your chosen profession in Spain you will need to make contact with them in order to obtain the full list of the documents required to consider your application for recognition. Depending upon your profession, and the qualifications that you possess, you may be requested to provide some or all of the following documentation :
• Proof of Nationality (Eligibility to work in Spain)
• Copies of the diplomas and qualifications
• Certificate attesting to the length and content of your training.
However, if the profession in question is not regulated in the country where you gained your qualification, you will also have to provide proof that you have practiced for a minimum of two out of the previous ten years. Finally, it is also possible that you may be required to produce a certificate from the authorities in your Country of origin proving that you are qualified to practice the profession there.
Translation and Charges
In order to proceed with your application it will be necessary to produce original documents (with copies) - or copies authenticated by a Spanish consular establishment in your country or by any other competent authority there. You will also be required to provide official translations of these documents into Spanish. The Spanish Embassy will be able to put you in contact with an approved person who will be able to do this on your behalf.
It should go without saying that in handling documents of this kind you should always keep copies safe for your own records and send all correspondence by certified mail wherever possible.
If for any reason your application is rejected, the rejection letter will inform you of the reason behind this and the appeal procedures open to you and the time limit for lodging an appeal.
Please note that this is simply a general overview of the procedures involved in gaining recognition for your qualification – there may be slight changes to this depending upon your profession.