Vodafone Launches 4G Service in Tenerife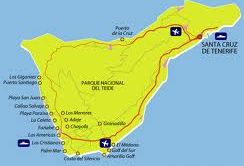 Vodafone Spain has launched 4G services in Tenerife, part of a €23.5 million investment in the Canary Islands, where the operator has 711,000 customers.
With the new technology, customers can access speeds of up to 150 Mbps for download and 50 Mbps for upload. All customers with data plans, 4G-enabled handsets and a compatible SIM can access the company's 4G network at no extra cost.