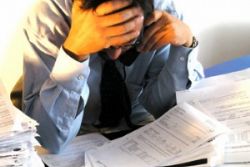 As in many other countries, it is possible to get certain utility bills or facturas online. Unfortunately, most of the major providers are very efficient in taking their direct debits, but when it comes to ensuring that your factura is posted out (on time, for the corresponding month, sent in the correct name and to the right address) many people decide to take matters into their own hands and instead opt to receive their facturas digitally.
Included below are just a small selection of some of the utility providers who make provision for viewing and printing off past and present facturas, and in some cases, managing your account.
The process to view your facturas is as follows :
suma
SUMA is essentially an independent agency that works on behalf of the various ayuntamientos in the alicante province, to collect, amongst other things, the basura (refuse collection), ibi (municpal ), ivtm (road vehicle) and plusvalia taxes, in addition to road traffic fines.
It has a website that can be viewed in english (www.suma.es), and using this service does not require registration or any passwords. payments of any facturas can be made online, and you can also view any previously paid, or pending facturas that are on the system in your name.
The website provides a 'virtual office' where this can be managed, and in order to access this area you simply need your NIE number to hand together with the 'nombre fijo' (fixed number) that appears on any previous or existing factura that you have.
Although the website states that modifications to your details can be done online, it would be better to do this in person at any one of their offices so you can be clear that these have been carried out correctly.
Iberdrola
Use of Iberdrola's online service first requires registration, which can be done by visiting www.iberdrola.es and selecting the "customers" tab at the top of the page, and then the online office button. although the button at the top of the page proudly announces that pages are available in english, this does not seem to be the case for every service!
On receiving your usario (user name) and clave (password) you can log in to view paid or pending facturas, pay an outstanding bill, submit a meter reading or change your details. at the moment much of the online office is just in spanish, but that promises to change in the very near future.
Telefonica / Movistar
In recent months telefonica and movistar have brought themselves under the same banner – movistar. If you have previously had both a movistar mobile phone and a telefonica adsl/ landline, and were registered for their online services, then your passwords will still be active and available by logging onto www.movistar.es and submitting the appropriate passwords against the appropriate service. Please note this website is not available in english, therefore click "fijo" (fixed) to access your old telefonica landline/adsl account, and "movil" (mobile) to enter your old movistar account.
If you are an exisiting client of movistar (for any of their services) then you should first register for their online service by visiting the above page and selecting either "particulares, autonomos or empresas", depending upon whether you are a personal, self employed or business user.
You should then click "ya soy cliente" to advise them that you are already a client, and such do not wish to register for a new service, but click "registrate" to let them know that you do wish to register for the online service.
NOTE : You may find that when you supply your nif number that the system does not recognise the number – If this is the case just drop the first letter and replace it with a 0.
Once you have your passwords and your account has been verified you can log in and view your account details as follows : select "fijo" or "movil" > select either "facturas" > select "gestion de factura" (which should be in the blue lettering on the side of the screen) > select " visualizacion de factura".
It gets more complicated if you should actually wish to print off a copy of your factura for your records – To do this you need to click the link that says "aqui" to confirm that you accept the required software to download the facture > click "run" in the window that will pop up on your screen and go through the download wizard > once complete, you will be able to click "descargar" and download your factura.
Not the easiest of on-line offices to work with, but there is an option to register to have a factura sent to you automatically by e mail.